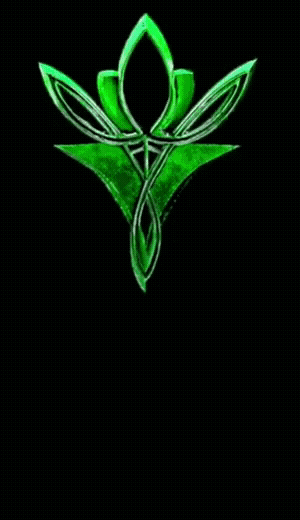 Clansman is a MMORPG fantasy action game running off Blockchain and NFT Technology. Built with community and solo play in mind, Clansman offers players never before seen game play and community based networks.
Utilizing NFT Technology we are able to create an in-game Environment where players feel more ownership and power than ever before.
Using your NFT or Non-NFT Avatar you are able to explore the open world map, fight monsters in the various dungeons scattered around the lands & compete against other players in our PVP areas.
All while gaining NFT's, Prize Drops, Mining Crypto and Gaining Points for your Guild. No matter what you decide to do you will be rewarded the more you play.
Finding NFT's are just the beginning with over 25+ ways to create wealth in game, users will be able to buy, trade and sell there NFT's through the in game exchange to avoid any large gas fees or a 3rd party open market.
Clansman has been built for both NFT Play to Earn & Free to Play/Earn, this is because we believe that your ability to buy an avatar should not determine if you are eligible to play.
This will also create more chance of Financial Circulation throughout the Ecosystem
​
The Founder Project has been designed to create the seed money for stage One of development. Once Collection One of the Project is 100% sold we will then move to stage One of game development.
​
All aspects of the theory of the game have been completed including but limited to;-
​
- Blockchain Ecosystem;- - Highest Value return to users ever!
- Game Variables;- - AI Generated Game Play
- Avatar/Gear & Item Variables;- - Stats, Design, Abilities, Rarities
- Dungeons/Story AI Variables designed;- - Never before seen game play
- Guild Business Plans Completed;- - Gold & Sliver Guilds for passive income
- 10 year Clansman Business Plan;- - Solid Business plan in place to ensure years
on income generation
- Much Much More
​
​
​
​
For Millennia all Clans were at war with no end in sight until one day, dungeons mystically started to appear across the lands. The five separate clans fought to gain control of the dungeons with many lives lost. Each believing they alone could defeat the dungeons and take the untold power and riches awaiting inside for themselves.
​
They were wrong...
​
A member from each clan stepped forward. They believed there was a better way. Many scoffed at the thought of one of their own working with other clan members, but the group of five were allowed to come together. Each now a representative of their own clan. An alliance was formed between the five and a plan made. They would enter the dungeons together, each wielding their own unique powers and abilities. They would work together to take down a dungeon.
And they would win!
​
The Legendary Heroes were born and peace restored to the lands.
​
Years later, now that the secret is out on how to defeat the dungeons, that it takes more than just one nation to come together, you get to try it out in the Guild Wars! A competition where all clans mix to beat out the other teams in taking down as many dungeons as you can!
Will you be a part of the next team of Heroes to take on the legendary Guild Wars and become an ultimate Clansman...
​
Humans themselves are sometimes not strong. This is why humans come together in numbers to make up
for the lack of strength.
But throughout the ages the humans have developed science and weapons to level the playing field on anyone that wishes to attack them.
Humans are the forefront of technology
The Druids have evolved for centuries and have always been a part of the Human Clans throughout history but the two Clans were separated when the humans began to perceive the Druids as a threat.
Druids have strong magic running through their veins but also don't believe in science & that magic of the land is the right path.
The Beastman don't know where they came from before the island, all they know is to fear all other Clans even in times of peace.
Beastman are treated differently than other as people fear what they don't understand.
​
No one Remembers them but they are ready to re-join the lands and return from their banishment
The Elves are Descendants of humans and Fairies. Outcast by both clans, they evolved into something
unique and with abilities of both.
​
Utilizing both Magic & Science, the Elves have become a formidable Clan. Stopping anyone that tries to disrespect their Forest.
Having a relation to the Fairies, the Eternal Tree has granted the Elves protection by creating the Magic Forest
The Fairies were given life when the Life Tree was formed. No one knows where the tree came from,
just that it is the source of the Fairies magic.
​
The Fairies protect the tree with their lives and is the reason they have spent eons learning the art of war.
Fairies are the masters of Magical Warfare.
Clansman is based on the foundation of community. This is why Guild/Team play has been incorporated in most aspects of game play. This does not mean you can't solo run, it just means you can't solo everything alone just like the Clansman struggled to do.
Through daily missions and completed events you will unlock more and more of the Map to explore, you may even find hidden dungeons; Be the first to beat Rare Dungeons and receive 1 of 1 NFT that will help you further your progress.
The team at Clansman HQ understand how boring and repetitive some MMORPG can get, this is why we are working on unique game play & throughout the Seasons we will be releasing Daily, Weekly & Monthly events with different kinds of game play all the time. These exciting events will be different kinds of PVP battle style from Team Arena to Dungeon Battle Royale & much more.
Clansman will allow it's users to join guilds & build in game communities that help each other thrive. Trust us when we say you REALLY want to be the founder of a Guild or a part of the Guild's High Table.
The Clansman has been designed as a season based game, This will allow us to ensure there is always new & fresh content for our users.
​
Throughout these seasons there will be an overall storyline which is to be announced at a later date.
​
Each season has been designed with a season event in mind. Our users will have opportunities to be a part of & affect the direction of the story
​
First Season Event Users will be the 5 Hero Clansman, the 5 users holding these Avatars at the time of the event will be a part of history.
Dungeon Raids will be the best way to grind your level & Find rare NFT Gear & Items.
​
Through our AI designed dungeon system you will be challenged more than ever.
​
There are so many exciting things about the dungeons from Monster Battles-Drops to Treasure rooms worth up to 50k. New rewards daily!
​
Dungeons will allow up to 50 People Raids which will be done as a Guild Raid that will hold special NFT & Crypto Bonuses for defeating Dungeons as a Guild Party
​
​
Throughout the Season Event there is many stories that will be taking place that help paint the picture of the clansman.
​
Each Clan has their own part to play & in each clans Areas you will be challenged with new adventures
​
NFT & Crypto prizes to be Won.
​
Be there first to achieve certain goals or be the best in the lands & you could be featured in the Season event
Clansman Intends to hold more tournaments than ever before. Through the Ecosystem that runs Clansman we will be able to create more prizes & giveaways than ever before.
​
Tournaments will be held on every level from Free to Play/Earn to NFT Avatar Holders, This will allow for more exciting game play for our users.
​
Through these tournament we will be holding a season tournament that will highlight the best guild in the game. This prize pool is expected to give all members of the winning guild 100k+ for winning the season event
​
Not to Bad for 3 Months work!!
Everyone love a PVP challenge! We have designed the Highest value PVP return ever.
​
Our PVP system will be run from solo's, duo's, Trio, Squads & Teams 10 - 50 (Guild Raid battles)
​
Through this you will be able to play in the daily tournaments to random 1HR tournaments & win big money everyday.
​
To always ensure new and exciting content there is over 10+ different PVP style battles from capture the Flag to Battle Royals. These will be rotated & the community will have the opportunity to have their say on what game battle styles we continue using.
Guild are the Creators favorite part of the Ecosystem.
The idea is to create the best guild possible & move up the ranks. Throughout the Season there will be many opportunities for guilds to show their stuff & get massive rewards. For the First Season we will be setting up weekly, Monthly & Season rewards in multiple area's.
​
The guilds system runs at 2 levels;
Gold & Silver Guilds
​
A few Features of the guild system include but are not limited to;-
- The High table - Runs the Guild & earns income from doing this
​
- Guild Fund - Fund that receives small portion of all members mining (Use TBA)
​
- Gold Guilds - Gold Guild Coin NFT Holder will have full control of the direction of their Guild (High Value Passive Income - All Gold Guild Coin NFTs have Silver Level Guild within the Contract)
​
- Silver Guilds - Guilds that will be run by NFT holders for F2P/E players - Passive income for Silver Guild Coin Holder
​
- Pre built Business Structure - Pre set Guild Business Plans that allow the Guild Coin NFT Holder to make changes within the limitation of the plan. (More info to be discussed in AMA)
​
- Guild Lands - When Minting Collection 4; - The Guild Coins, each holder with receive a AI Generated Guild Lands that come with pre built structures such as Guild Halls & Market ( 100% of Collection 4 will come with NFT Guild Halls for Founder Collection Holders - public sale for this will be set at a 10% rate).
There is Much more to this game than can be simply explained, More information will be released over development. Become a Founder to get all the business & whitepaper updates before public release.
​
- Collection 3 - The Clan Avatars
- Backpack - Gear, Items & Health
- Weapons, Armor & Shield
- Clansman - Types, Attributes, Abilities & Skills
- Renting & Dungeon Drops
​
& much much More
The Clansman Ecosystem is what will set Clansman apart from the rest of NFT based games.
​
The Ecosystem is designed to hold both NFT Play to Earn & Free to Earn users, This will enable us to reach the broadest play base out there & not exclude anyone from playing the game.
In 2021 gaming hit a 4.6 Trillion Dollar evaluation & it doesnt seem to be slowing down & with the current shift to Blockchain based games that evaluation is only set to get higher & higher.
​
The biggest reason for the shift to Blockchain gaming is because of the potential that they hold for the users, the current problem with this is that the Ecosystem is still designed to benefit the Creators much more that the users.
​
There are some Blockchain NFT Games that do hold value to some users but the biggest problem is that a lot of these games still rely on the 3rd party Marketplaces or Stacking for the users to make money.
​
The Clansman Ecosystem will be different from any other game on the market or being developed currently. With a Min of 20 ways for our users to make money we have created the ultimate system that will hold benefits for years to come.
​
The future plans for the Ecosystem is to have other games join the Clansman Metaverse & run on the same high value user return as Clansman does. This will create The Clansman Multiverse
​
​
The Tokenmoics are still being designed. This will be done by a Hired CFO to ensure that the Clansman Ecosystem will run perfectly & be able to give the Community faith in the project. Full hired team will be announced to the Founder Collection Holders on the opening of our Web3 Site
First Auction will be held on Open Sea Market Place
Utilizing our 3 layer ecosystem we are able to create our unique currency system